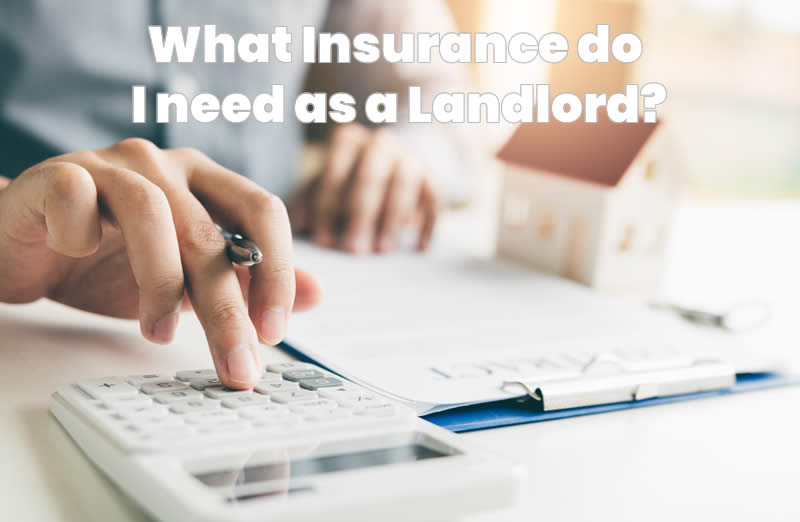 Landlord Insurance Information
By Sharon Harris | Photography by Bear Lettings | Thursday, January 16, 2020
Landlord's insurance is not compulsory, but what part of your property investment are you ready to risk to situations beyond your control?
If you have purchased your rental property under the terms of a 'Buy to Let' mortgage, your lender will probably require that you safeguard your investment with landlord insurance to meet their loan requirements. This is often why 'Buy to Let Insurance' is known as 'Landlord Insurance'.
The most important question regarding what insurance do you need as a landlord, can be answered by considering what you might need to help you protect your business. This question is important if you have a single property you are renting out, or several properties in a portfolio and some insurance companies may even add several properties to one policy if you prefer.

The type of insurance you should consider is Landlords Building Insurance. In the same way that you want to protect your own home, you would want to protect against the property and fixtures and fittings being damaged. You will need to consider the cost of rebuilding should you suffer from fire or flood damage. In the same way, if the worst scenario happened, you may need to find your tenants alternative accommodation and you may want to cover the costs of tradesmen making repairs. If you are running a student let business or social housing, you may decide you need to ensure your tenants against accidents. You will not need to insure for tenant's own loss of possessions. Should a situation arise where your property becomes uninhabitable, you could insure against loss of rent and legal expenses and you can also be insured for against criminal action or the costs of recovering outstanding rent that is owed.

All these possibilities can be daunting to think about but a good Insurance Company, like Choice Insurance Agency, will discuss the options and come up with a policy package that will cover all of them without costing the earth but could save your business.
Some protection, like Landlords Home Emergency Cover, in which you would have access to tradesmen in an emergency situation, maybe insurance you decide you do not need as a landlord, but nevertheless, having a sympathetic professional to help you decide, is invaluable.
Short Term Rentals, like those advertised via Airbnb, may have some 'Host Guarantee' protection schemes in place, but these are not seen by those companies as a replacement for an Insurance Policy. Such rentals can be discussed with an insurance provider, especially if it could be that your property may be left unoccupied for different time periods. Would you be prepared for possible break-ins or an undetected water leak, for example?

The insurance you need as a landlord can only be decided by you. What is clear is that you do not want to be 'scared' into buying unnecessary insurance but you will need to protect your investment in the best way possible and that will be by talking to a trusted insurance provider who will listen to you sympathetically and 'build' you a policy that suits you.
Help us to Share
Please take a moment to help us share this blog by clicking one of the social buttons below.
Thanks for reading, Sharon Harris.
Don't forget to follow us on Twitter: @BearEstateAgent
< Back to Bear Shouts